Loosends Comfy Bedding
$149.99
The Secret To Hours Of Uninterrupted Sleep
In need of a warm and comfy blanket to keep you cozy and snuggled up all night? Always feel safe and secure by wrapping yourself in our ultra-thick this.
It is nice and soft and will keep you cuddled up in bed for hours. It's made with two different materials on each side so that you can experience a different type of comfort each time you flip this.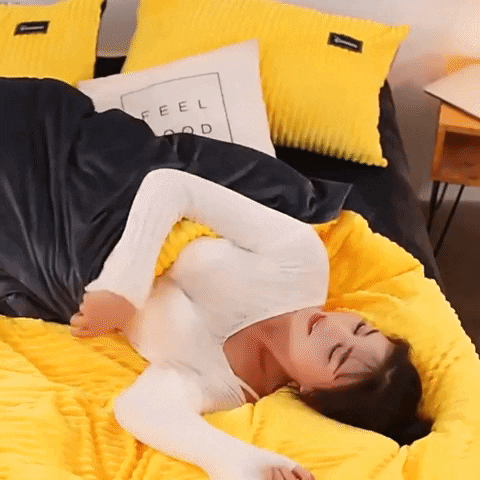 Features:
Warm Feel - Made of high-quality fabrics, this is thick enough to provide you with year-round comfort. This will help you sleep soundly by keeping you sheltered from the cold. 
Versatile Design - It can be used during both cold and warm weather. This is due to its velvet fabric on one side and its regular soft milk fabric on the other.
Comfy Material - Our bedsheet not only provides you with outstanding comfort, but it's also gentle on the skin. This way, you won't feel too uncomfortable even during the hot summer days.
Easy Care - You can hand wash this or leave it in your washer when it gets too dirty. It easily dries up despite its thick and fluffy material.
Loosends Comfy Bedding
The Secret To Hours Of Uninterrupted Sleep In need of a warm and comfy blanket…
Description

The Secret To Hours Of Uninterrupted Sleep

In need of a warm and comfy blanket to keep you cozy and snuggled up all night? Always feel safe and secure by wrapping yourself in our ultra-thick this.

It is nice and soft and will keep you cuddled up in bed for hours. It's made with two different materials on each side so that you can experience a different type of comfort each time you flip this.

Features:

Warm Feel - Made of high-quality fabrics, this is thick enough to provide you with year-round comfort. This will help you sleep soundly by keeping you sheltered from the cold. 

Versatile Design - It can be used during both cold and warm weather. This is due to its velvet fabric on one side and its regular soft milk fabric on the other.

Comfy Material - Our bedsheet not only provides you with outstanding comfort, but it's also gentle on the skin. This way, you won't feel too uncomfortable even during the hot summer days.

Easy Care - You can hand wash this or leave it in your washer when it gets too dirty. It easily dries up despite its thick and fluffy material.

Reviews