Loosends Bluetooth Gaming Controller
$95.98
The Way Gaming Is Supposed To Be Experienced
This Gaming Controller gives you the compact convenience of the joystick and the comfortable versatility of the keyboard into a controller compatible with every gaming platform there is!
You don't need a big keyboard to go pro, the controller gives you unrivaled control on the battlefield, using the programmable hotkeys you can simulate the PC experience on all your consoles!
You can sit down for hours and not feel any fatigue thanks to the ergonomic handle and responsive keys. Upgrade your gaming experience on all your devices to the next level!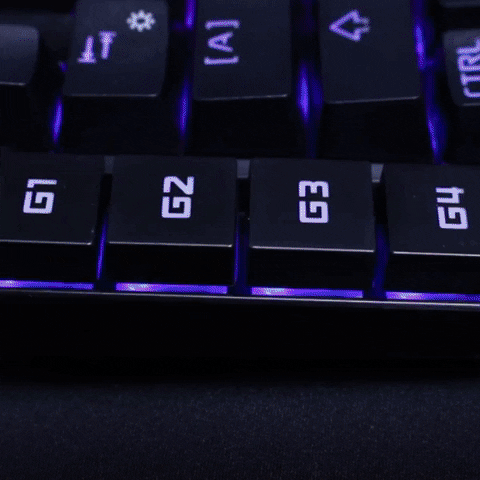 Features:
Join the Master Race - Simulate the PC experience through your console and play using all the essential keys you need to dominate the match!
Take full control - Bind your hotkeys and macros to the abundant keys to take full control over your character using only one hand!
Never stop your streak -  Rest your wrists on the ergonomic handle and you'll never feel the fatigue from your gaming marathons!
This is the ultimate choice- Enjoy a superior way of gaming on all your devices, taking full control now requires just one hand!
Loosends Bluetooth Gaming Controller
The Way Gaming Is Supposed To Be Experienced This Gaming Controller gives you the compact…
Description

The Way Gaming Is Supposed To Be Experienced

This Gaming Controller gives you the compact convenience of the joystick and the comfortable versatility of the keyboard into a controller compatible with every gaming platform there is!

You don't need a big keyboard to go pro, the controller gives you unrivaled control on the battlefield, using the programmable hotkeys you can simulate the PC experience on all your consoles!

You can sit down for hours and not feel any fatigue thanks to the ergonomic handle and responsive keys. Upgrade your gaming experience on all your devices to the next level!

                                                                                                 

Features:

Join the Master Race - Simulate the PC experience through your console and play using all the essential keys you need to dominate the match!

Take full control - Bind your hotkeys and macros to the abundant keys to take full control over your character using only one hand!

Never stop your streak -  Rest your wrists on the ergonomic handle and you'll never feel the fatigue from your gaming marathons!

This is the ultimate choice- Enjoy a superior way of gaming on all your devices, taking full control now requires just one hand!

Reviews